Update August 22, 2015: DHR withdrew with prejudice from their hopeless case.
DHR International have once again lost in their case against an insurer: in the end,
on July 13, 2015
, DHR "voluntarily dismiss[ed] their Complaint,
with prejudice
, against Defendant Travelers Casualty and Surety Company of America".
The plaintiffs were DHR International, Geoff Hoffmann (CEO) and Douglas Black (CFO), who abysmally failed in their attempt to sue their directors and officers (D&O) insurance provider, Travelers Casualty and Surety.
Doug Black
These lawsuits came out of the lawsuits brought by
Adam Charlson
(Managing Partner), a Principal in the Silicon Valley Office and Angela Torres (an admin assistant) against DHR, Hoffmann and Black for wrongful termination and DHR's failure to pay entitlements. DHR International were upset by the fact that the insurer did not think that DHR should have got the coverage that DHR expected.
This happened at least once before when
Robert Reilly sued DHR International; DHR's then D&O insurance company, Federal Insurance, refused to cover them.
There seems to be a pattern here.
1. DHR wrongfully terminate and fail to pay a high-performing search consultant plus their immediate team including a researcher and EA.
2. DHR allegedly do not pay the consultant what is owed to them.
3. The consultant sues DHR International and one or more Hoffmanns and their henchmen.
4. DHR and the Hoffmanns go to their D&O insurer and ask for coverage to cover the litigation.
5. The insurer refuses coverage because of DHR's wrongdoings.
6. DHR and the Hoffmanns attempt sue their insurer.
7. DHR get laughed out of court.
Usually, companies have D&O insurance to ensure that the insurance company's expensive attorneys are sitting on the company's side of the courtroom. DHR International seem to be OK to have everyone on the other side! Pretty soon, DHR International will run out of insurers willing to insure them. When you take out a policy, you have to answer whether you have had coverage denied.
There's some interesting information in the complaints. DHR admit that Thomas Rizzuto, an in-house lawyer with the insurer, accused DHR of acting "in bad faith" (paragraph 38 of document 1). There is also a clue that there are further similar suits coming against DHR (paragraph 43 of document 2).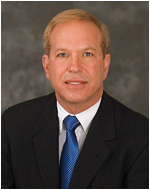 Ed Ruberry
The lawsuit is filed by Ruberry, Stalmack & Garvey and it is clear from the complaint that their head Partner, Edward Ruberry, was upset that the insurers picked another firm over him to defend DHR against Charlson. Ruberry is getting to do lots and lots of work for DHR. Just as well that,
according to his web profile
, Ruberry's #1 practice area is "bad faith" because DHR are on the record that an experienced lawyer thinks DHR are adept at acting in bad faith.
Ruberry's firm even lists DHR on their website
as a "Representative Client" but not a client for whom they have had a "Significant Victory". Perhaps it is hard to defend the indefensible...